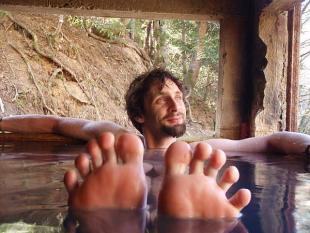 Musician since the age of 5 years, Doun Miloon is a self-taught nomadic artist who developed his talent through many encounters and trips to Europe and Africa.

Whith his countless percussion instruments, Doun Miloon invites you to enjoy a powerful cocktail of world rhythms, spiced up with unique and magical electronic sound creations!

Doun Miloon is continuously in search of good feelings and good vibes... His relationship to music is like that of a surfer to waves! This individual outlook allows him to cross the boundaries between musical genres.

Doun Miloon can take you on journey through a relaxing chill out session or transcend and electrify you on the dancefloor of the most famous clubs! World Electro, Techno, Dub, Drum'n'bass, Trance, Tribal, Tribe, Fusion, Reggae...

The realm of possibility is endless!

Doun Miloon have worked on many pojects : Fokonslav -Benkadi -Radio Babylonia - la Llamada - poupa blues project - The Alive France Label; In the summer 2011, Doun Miloon had about forty shows in the island of Ibiza.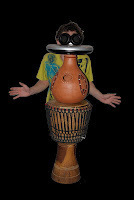 After laying down his percussions in the most famous clubs of the "white island" ( las dalias, Sansara, Ushuaia, Amnesia,Es paradis, adtzaro, ...) He is coming back this time with the whole bibim team for a promising 2012 season !

With the Bibim collective, he concentrate now on new adventures with Dub Wave Ethic as well as with the burundian artist Fred Ka.

Many other collaborations are also planned with bibim's artists ( with, for exemple, Miniman, Fab Low , Hoarang), and of course Radio Babylonia...

No doubt that Miloon will come back in Ibiza to give exeptionnal shows that will deliver good vibrations and make the island shake with pleasure.