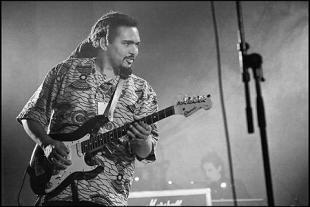 Since his beginings, Fred Ka refuses the cultural shackles and the imposed borders, singer with his hoarse voice, multi instrumentist composer, he evokes with rage or tenderness his love for Africa.
His songs speaks of peace , and the twinges of the cultural mixes.

Metis in search of his origins, he integrates in his tracks multiple afro influences : from blues to groove, reggae roots to burundi rhythms.

In early 2005 the band "Fred Ka et le Coeur d'Agakonje".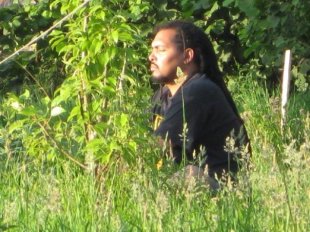 After the first record "Afrique" (tender and intimate) Fred Ka wished to enrish the sonorities and play live with other musicians.

The band counts six other musicians : basse ,drums, percussions, guitars , and a chorus singer and dancer.

The music is warm, the vocals generous, the percussion rich , a round bass...

Solicited by numberous associations , city halls and concerts organisers, "Fred Ka et le Coeur d'Agakonje) is playing since 2005 in countless concert halls, from the west to the east ,in a diverse range of places (theatres, farms..)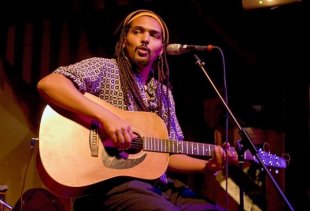 Concerned about spreading the african cultures in their mixed expressions to the largest number of people, the band is touching a wide audience, multigenerationnal, and multicultural.
Myspace:
http://www.myspace.com/fredka1
Site: