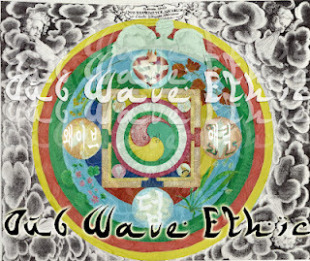 Dub Wave Ethic is a meeting of 4 travelling artists.

Africa, Europe, Asia...

The experimentation fields have no borders.

Hoarang, (sound architect-keyboard-effects) played between Korea, Thailand, Jamaica and France.

Muakine ,(didjeridoo, chinese flute, vocal ,danse and juggling) have been thought the regions of China and India.

Adama Bilorou (african drums, balafon, kora, n'goni) have played with the greatests african artists (Tiken Jah Fakoly, Salif Keita, Mamady Keita, Adama Drame, Beta Simon, etc ..) thought Burkina Faso, Ivory Coast ,France, and many other places of the world.

Doun Miloon (world percussions and electronic percussions) have brought the resonnace of his drums from Africa to Europe, passing throught the famous island : Ibiza.

A meeting of various musical influences. Due to the unusual roads its musicians took, Dub Wave Ethic present you a mix of styles and tastes for the greatest pleasure of the fans of any kind of fusions. An electronic and acoustic musical cuisine.

Tribal – dub – trance – techno – traditionnal musics of the world : a coktail of emotions and good vibrations.

Adding to this, the original performences of muakine (trained at the beijing circus and in the sacred mountains of wudang in China) offers thousands of stage colors explosions. A meeting that is offered in exclusivity in Ibiza for this 2012 summer and that is representative of the creation process of the « bibim » collective.

With: