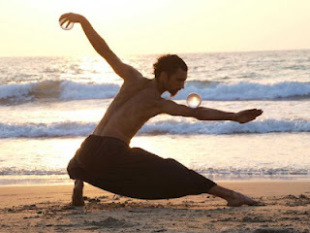 Muakine is a professional performer, martial artist. Multi talented, he juggles with crystal balls in a martial way.

Every object he touches looks like flying in levitation. He just comes back from 2 years in China to blossom his art.

His Kung-Fu reveals the power of the dragon in ourselves and his Tai-Chi the peace of mind.

As a musician, his inspiration doesn't have any limits, native Amerindian, Buddhist monks, Mongolians of the steps, Celtic culture… and much more. He plays also didjeridoo and Chinese flute. Let's travel together in the magical world of Muakine. An initiatic world where wisdom and craziness are One.
Facebook:
https://www.facebook.com/profile.php?id=1317867259
Site: